Italy at the meeting of the Beneficial Ownership Leadership Group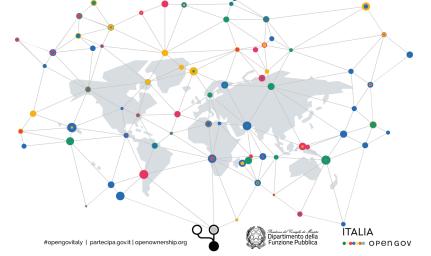 Italy will take part in the Technical Meeting of the Beneficial Ownership Leadership Group, organized by Open Government Partnership in the online format on 1 December 2022.
The meeting aims to promote a technical exchange of good practices and existing solutions in the field of beneficial ownership reforms to be promoted at the upcoming global meetings, such as the International Anti-Corruption Conference (6-10 December) and the Summit for Democracy. Such reforms can help governments tackle global crises. For example, the COVID-19 pandemic has demonstrated the importance of transparency of information on beneficial owners to ensure traceability of public healthcare spending. The Russian invasion of Ukraine has once again demonstrated the difficulty to trace the cash flows and assets associated with the sanctioned individuals. Even the challenge of energy transition requires management of corruption risks associated with the extractive industry. However, despite the evolution of international standards and national efforts, the reforms implemented in this area are still too limited and not very effective.
In this context, already in July 2022, Open Ownership and Open Government Partnership organized a high-level Beneficial Ownership Leadership Group Event to listen to various governments leading the implementation of beneficial ownership reforms and reflect on the lessons learned in order to inspire more countries to implement ambitious initiatives in this area.
The participants have committed themselves to a number of principles, including the commitment to civil society partners, other governments and international institutions to drive global policy change towards open access to beneficial ownership data. In order to accomplish this and to implement ambitious reforms in the legislative, regulatory, administrative and technological fields, it is important to ensure collaboration between those directly involved in the development and implementation of these reforms in Member countries.
The meeting of 1 December is aimed at a mutual exchange at a technical level, in view of the International Anti-Corruption Conference (IACC), a global platform to discuss the most urgent global challenges and solutions in fighting corruption.