Policy coherence to achieve the 2030 Agenda goals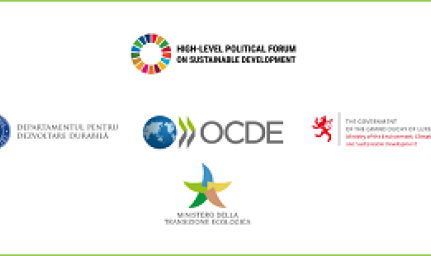 On the occasion of the United Nations High Level Political Forum (HLPF High Level Political Forum), in which Italy will present its Voluntary National Review on the country's progress in the implementation of the 2030 Agenda, on 14 July 2022 Romania, Italy, Luxembourg and the OECD will organise a side event "Building Back Better: measuring and enhancing policy coherence for effectively delivering on the SDGs by 2030".
The 2030 Agenda and its implementation across countries provide a shared strategic framework for international cooperation to transition towards sustainable and resilient societies and economies. This side event will provide an opportunity to share experiences and best practices on policy coherence as well as on harmonization and integration of plans, programmes and tools.
During the initiative, Italy will present the VNR 2022 key messages and will launch the National Action Plan for PCSD developed in the collaboration with the OECD to promote the implementation of the new National Sustainable Development Strategy 2022.